Voices
Students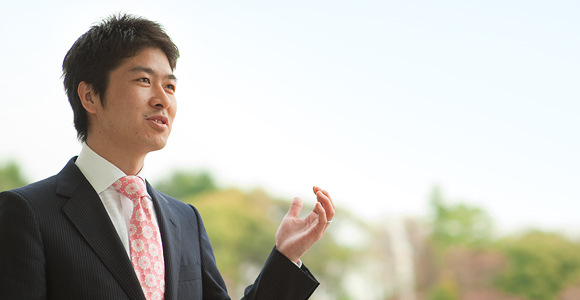 SDM opens up one's possibility.
Toshiyuki Seto
Graduate Student of March 2010
Period of study at SDM: April 2008- March 2010
Degree awarded by SDM: Master of System Design and Management

Other degree earned: Master's degree in Electronic Engineering at Tohoku University
Mr. Seto has been engaged in the design of power distribution equipment and the control of electricity quality in the power distribution department. While in SDM, he launched a project called cSEED (Complexity-based emergent approach to Survivable Energy x Environment Design) with his former professor at Tohoku University (currently at Tokyo Institute of Technology) and colleagues to research energy issues from the standpoint of complex systems. He is still engaged in the project.
Motivation to Learn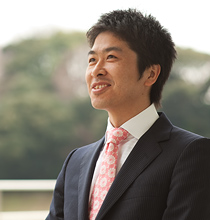 To utilize natural energy, as represented by photovoltaic power generation, our society needs to create a new structure by modifying the existing electric power system. Designing and managing a new system requires new skills, and Tohoku Electric Power thought Toshiyuki Seto was the right person to send to SDM to acquire these skills. He was reluctant to leave his work for two years, but decided that studying at SDM was the chance of a lifetime.
Best Presentation by a Young Researcher
Mr. Seto won the 2009 Award for Best Presentation by a Young Researcher by the New Energy and Environmental Technology Group of the Institute of Electrical Engineers of Japan, for his paper entitled "Agent-based Prediction of the Saturation Phase of Building Integrated Photovoltaics". He conducted research on the efficient growth of the use of photovoltaic power generation by modeling an artificial society that adopts home photovoltaic generation with a multi-agent technique, and verifying various ways to spread photovoltaic generation. He found that more accumulators might be needed to cover the opportunity loss in photovoltaic generation if you rush to spread photovoltaic facilities. His research, which visualized the social impact associated with photovoltaic penetration, was highly evaluated.
In the Symbiotic System Design Laboratory, there are students who conduct research on the policies and measures to spread "experience agriculture" by employing the multi-agent technique.
Article
Experience in SDM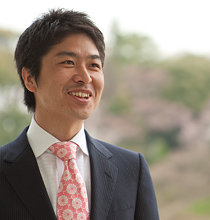 Mr. Seto realizes that his perspective was broadened by taking a wide variety of SDM courses, not only in technology, but also in those in social skills such as management engineering and international economics, which he was interested in as a business person. Courses taught by a professor and a journalist were also valuable in learning how to give good presentations. He found the curriculum very satisfying. Mr. Seto is going to apply the various system development frameworks he learned in his two years at SDM to build a new-generation power distribution system for his employer. He also hopes to give back to society as much as possible by developing unbiased creative solutions.