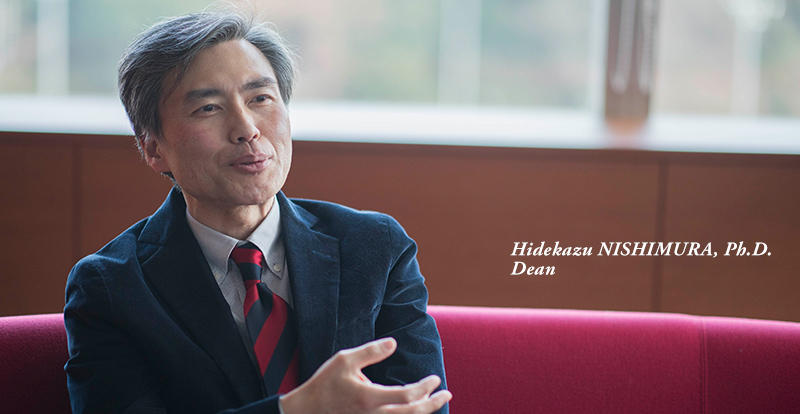 At the Keio University Graduate School of System Design and Management (SDM), our approach to education and research is geared toward designing solutions for a variety of large-scale, complex problems. SDM is committed to training the next generation of innovative leaders who are capable of thinking critically about issues from multiple perspectives and possess the communication skills needed to get things done.
Addressing Contemporary Social Issues
It is never easy to find solutions to the far-reaching, complex problems that exist in modern society. At SDM, we believe that redefining an issue is often essential for a comprehensive, long-term solution. While an issue may seem superficial from one point of view, a change in perspective can reveal other less apparent problems, and problems are always better understood once seen from multiple viewpoints. Better understanding also opens up new possibilities to innovate and create value. At SDM, we think of hurried, one-sided solutions as lost opportunities.
The SDM faculty and student body is diverse, representing a wide range of age groups and backgrounds. We have individuals with backgrounds in both the humanities and sciences. Together we work on the challenges that face modern society where people, regions, cultures, economies, and technologies are intricately entwined. As our efforts range across multiple viewpoints from social policy to business, products, services, core technologies, and practical processes, we address various challenges by synthesizing multiple academic disciplines. At SDM, we provide a unique education that consists of systems, design, and management, and all of our research is conducted on the basic principle of a transdisciplinary and integrative approach.
Seeing the Forest and the Trees: Systems, Design & Management
A part can only be defined once there is an understanding of its whole. This way of thinking - which lies at the core of systems thinking, systems science, and systems engineering - is especially crucial when considering the complex problems of contemporary society. What are you trying to comprehend and in what environment and context? What parts make up the whole, and how do those parts relate to one another? In a word, the essence of SDM is to learn to see both the forest and the trees.
Systems, design, and management. These are the three pillars that allow us to build a society that values safety and security, symbiosis, and sustainability. The foundation of an education at SDM is to attain a shared understanding of issues as systems among everyone involved, design "to-be" systems, and manage the ideal solution. This approach can lead to solutions for many of the problems that plague modern society and provide opportunities for new value creation. As I mentioned above, this is not an easy task, but we continue to try and solve problems together, sharing and cultivating understanding among the diverse group of people who collaborate here at SDM.We encourage you to come and join us.