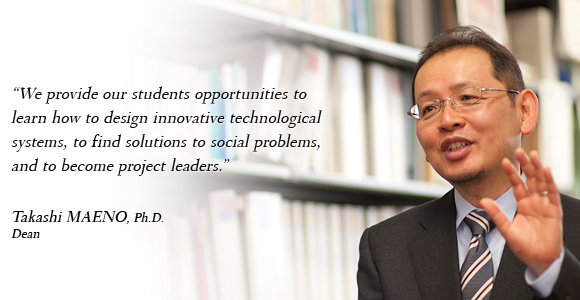 Larger, more complex, more difficult to solve
Systems are growing increasingly larger, more complex and more networked, which results in more accidents, incidents, and disputes at the margins and seams. International society is not just multi-polar; it is ultra-multi-polar. Different peoples, languages, cultures, and economies influence each other, and this only increases the difficulty of solving problems, whether they are technical or political. Being a mere specialist does not adequately prepare one to address the multi-faceted issues that arise. We must fundamentally rethink how things are done.
Need for a systematic, innovative, overarching, and integrated discipline
What today's world needs is a new, overarching, integrated discipline that views everything from science and technology to social structures as large, integrated wholes that can be systematically analyzed, and combines those insights with the ability to creatively design, manage, and implement new solutions as they are discovered.
In other words, we need to practice innovative but realistic problem solving, to pool the knowledge and expertise of large numbers of people, to foster cooperation, and to work together to create a consistent whole rather than simply optimizing the individual parts. All of this must be done in a way that respects and fosters the values of confidence, safety, symbiosis with the environment, and social harmony.
Designing and managing large, complex systems
The Graduate School of System Design and Management (Keio SDM) was established to find integrated solutions to large, complex, and intricately intertwined problems. We study a formal, systematic approach to systems engineering and design thinking that can be applied to the solution of problems in any large and complex system, be it science and technology or international relations. It is a gathering of ambitious people; these people truly want to change the world.
Our students, instructors and researchers come from a broad variety of backgrounds, have different fields of expertise, and are of different nationalities and ages, but they overcome these barriers and work together on the design of new systems.

The core philosophy of Keio SDM is embodied in the three letters of its name: S, D, and M. The S is for systems. We use a foundation of systems engineering, systems thinking, and system theory to view everything as a system; in other words, as a compound relationship. The D stands for designs. We use design thinking to create teams with many different stakeholders who work together to arrive at innovative solutions. The M is for management. We manage our projects and organizations so they function reliably and effectively. The school attracts people who are able to put these three core ideas into practice, and that is what enables us to function as an integrated discipline. In the course of our activities, we redesign ourselves, redesign Japan, and redesign the world, working in parallel to create a better whole.

If you are passionate about learning and practicing an overarching, integrated discipline, we want to work with you.