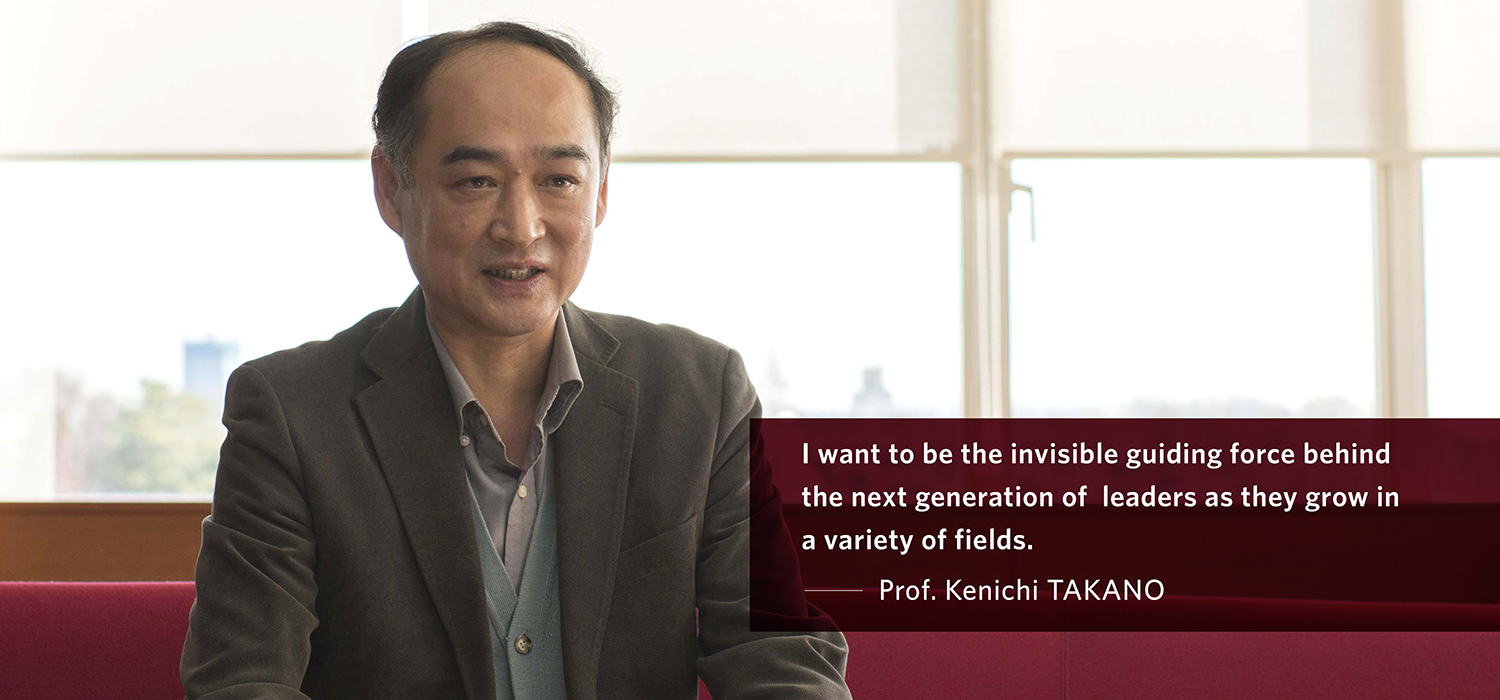 Prof. Kenichi Takano pursues research concerning human factor studies and risk management on the premise of eliminating human error and has been a faculty member at SDM since its founding. We sat down with him to ask about creativity at SDM, about how the organization of SDM has evolved, and about his own hopes for prospective students and alumni.
Profile
Kenichi Takano
Professor, Graduate School of Systems Design and Management (SDM) Keio University
Former senior researcher at the Central Research Institute of Electric Power Industry.
Prof. Takano's research specialties include risk management and human factors in massive technological systems. Author of numerous publications including
Organizational Accidents
and
Maintenance Accidents
, published by JUSE Press (in Japanese), Prof. Takano has extensive experience in consulting and safety management, including in areas of organizational safety and root cause analysis (RCA).
Research with a Focus on People
My research specialty is human factor studies and risk management to discover how best to eliminate human error. For over 30 years now, I've been conducting research that examines reducing risk in huge, complex systems with a focus on the individual--in particular, the human element and human error. People are wont to think that they behave according to their own decisions, but in fact community and organization are responsible for controlling around 70-80% of our behavior. In other words, it is organizational and team-related characteristics that tend to affect human behavior. That is why people affiliated with well-disciplined organizations tend to act with integrity while accidents due to non-compliance and careless blunders are more likely to occur in organizations lacking order.
I feel that innovation and changes to personal awareness are both key, but the entire organization must change before you can begin to build an environment that is conducive to innovation. I think it's important for organizations to open up, collaborating with the outside to develop and actively utilize new networks to reach their goals. It's also important to change the performance of the entire organization to gain control over individual performance barometers like better track records and reduced accidents. To do so, we first diagnose an organization's culture and any qualities that adversely influence performance. After improving any shortcomings that come to light, we train employees--by that I mean individuals--until new habits spread throughout the organization. I do practical research on the gradual transformations in organizational culture and am currently involved in joint research with a company with over 40 years' experience in organizational reform research and training.
Making Safety Management a Lifelong Theme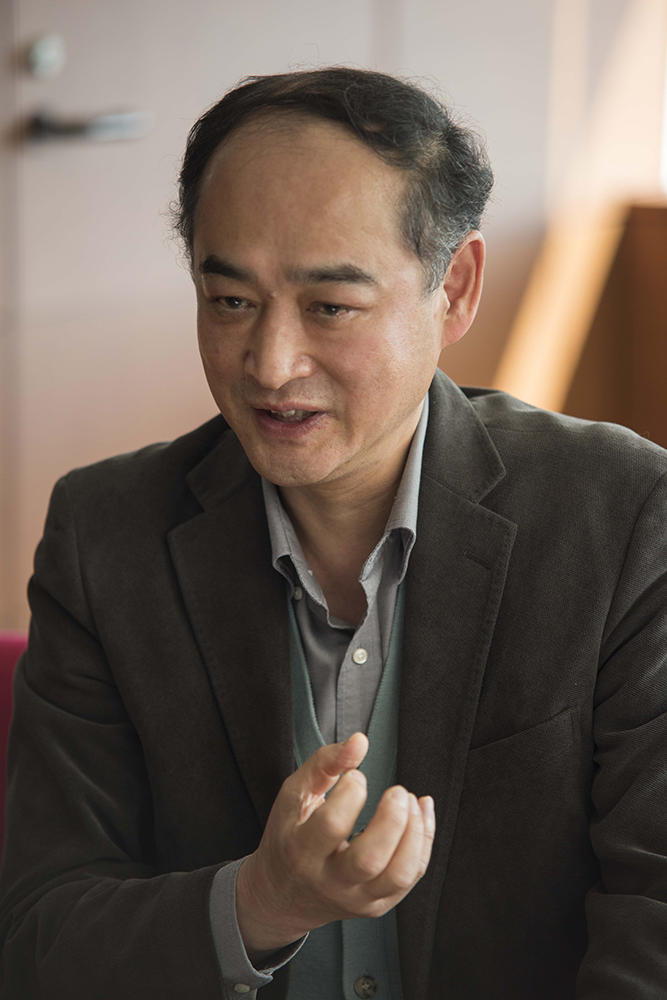 Last year the Safety Competency Center was established at the Japan Society for Safety Engineering, where I'm a permanent member. It's an organization that conducts safety diagnoses based on contributions from 16 major chemical industry companies. We encourage activities that activate communication inside and outside the organization by clarifying the weaknesses of the organization using a unique safety diagnosis system and self-assessment sheets I've developed over the years. We also help strengthen the workforce of chemical companies with leadership, follow-up, and teamwork training. The 1960s saw a high number of accidents at shared corporate chemical complexes. Accidents continued even as inspections intensified. After thoroughly implementing participatory safety activities that required employees to physically check the equipment with their eyes and hands, the 1980s experienced hardly any accidents, a dramatic drop from twenty years prior. However, companies that had been accident free for forty years or more have recently experienced serious accidents, which spurred the establishment of the Safety Competency Center. Here, mainly in accordance with the spirit of self-regulation, we are working on activities that enhance the organization's culture by building non-technical skills like communication and motivation.
The diagnostic system allows us to clarify what is required for creating a vibrant organization and to look at those requirements through a system design lens using analysis, proposal, practice, and verification. The system helps manage continuous organizational improvement by putting humans at the center of human relations.
Pioneering New Frontiers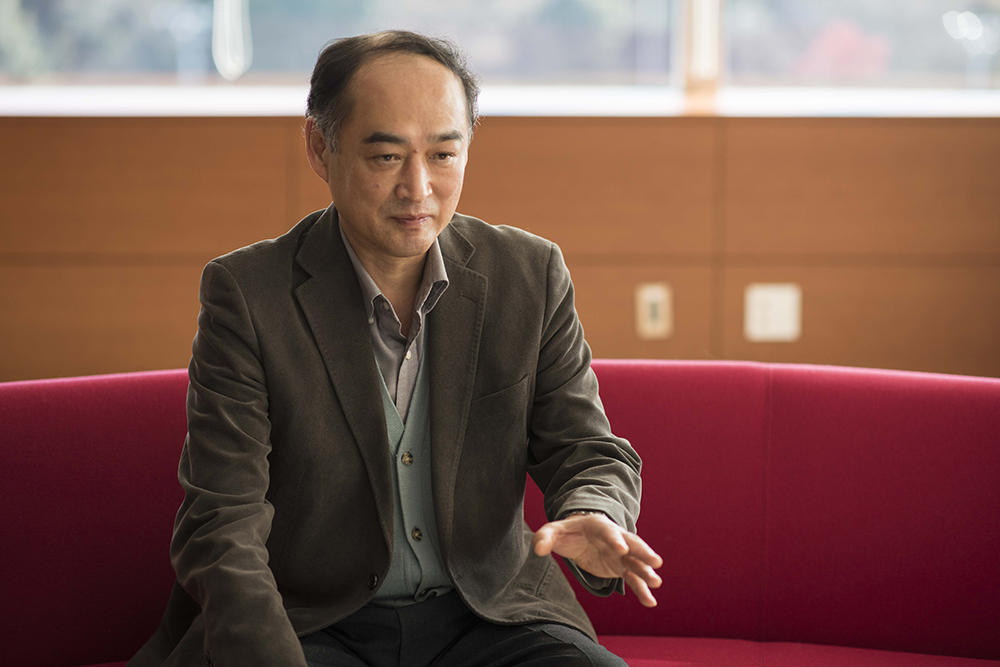 For many years I had been doing research that focused on aspects of human error. But since joining SDM eight years ago, I've concentrated on the uniquely human aspect of creativity, designing a class on creativity development called "Creativity Decision Making Theory." We conduct group work where teams plan and propose SDM-like projects. Every course, the teams get excited and often come up with projects that are challenging yet immediately doable. I am also in charge of a human relations class that includes training to improve human relations and mental health. We invite outside lecturers with expertise on improving intraorganizational human relations to offer lectures on topics like harassment, communication, counseling, and leadership. A leader must of course lead at the front, but they also play a significant role in supporting and keeping up with the members of their team. This kind of leadership is something that anyone can develop through training at any time in their career.
Despite the short eight years since the establishment of SDM, the school has evolved beyond anything I could have imagined. There are several conditions for organizational development, and one of the most vital is external collaboration over internal complacency. Even in this regard, SDM works well as a whole. I hope that in five- or ten-years' time we will have built a strong reputation not just here in Japan but around the world. Many programs conduct follow-up research, but SDM is the only place that educates students to become true pioneers in research. I believe that our students will graduate with the desire and ability to open up new frontiers and that they will find success in contributing to society. As more and more of our alumni succeed, SDM is certain to attract more attention as a unique and increasingly relevant graduate school.