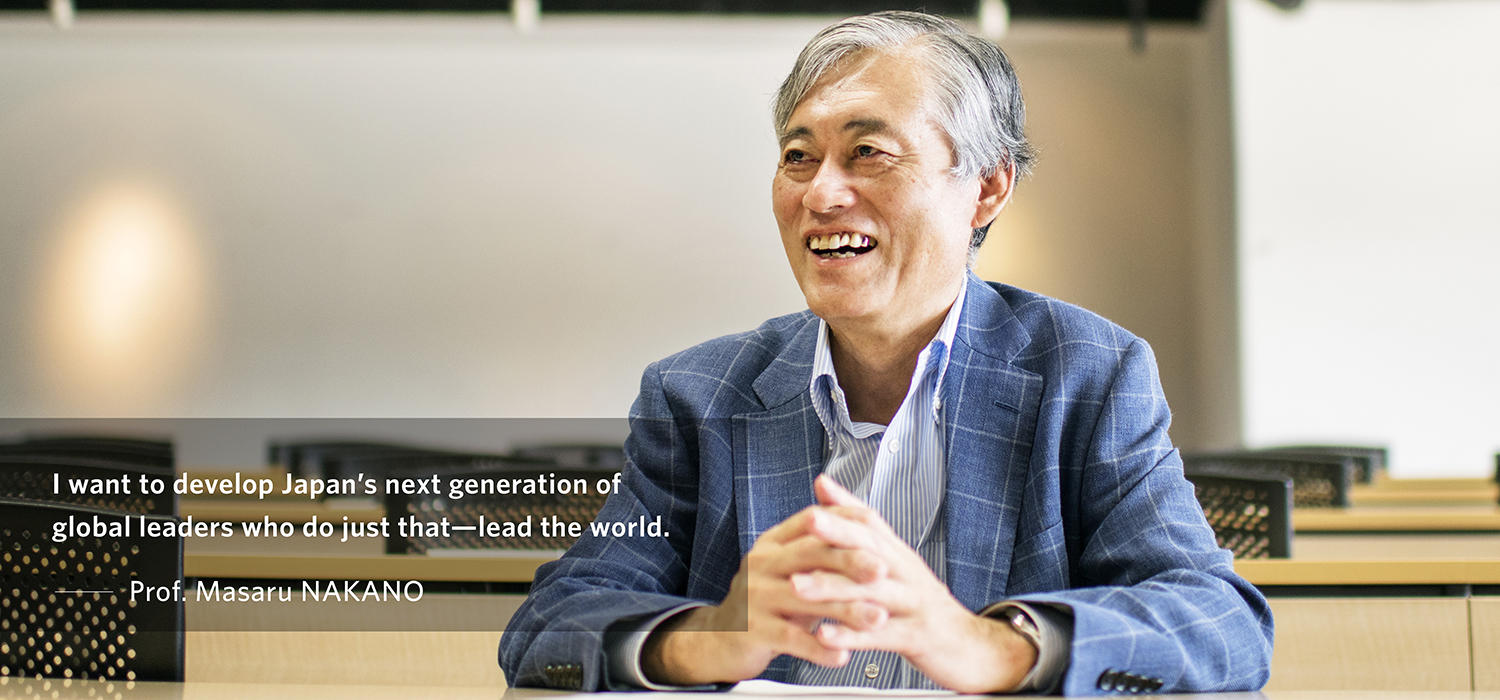 Professor Nakano is working on long-term issues by combining knowledge and perspectives from a variety of disciplines and industries. Apart from his own research, he has spent the last ten years working on international collaboration at SDM. We sat down with Professor Nakano to hear about his approach to research and global professional development.
Profile
Masaru Nakano
Professor, Graduate School of System Design and Management (SDM), Keio University
Formerly a researcher at the Toyota Central R&D Laboratories. Prof. Nakano's research specialties include manufacturing systems design, business process design, and sustainable society design. He has been a collaborator in joint research between Japan, the US, and Europe, and is the author of Systems Approach for Business Engineering (Kodansha) and How Has the Toyota Production System (TPS) Evolved Around the World? Japan's Manufacturing Is Lagging Behind (Nikkan Kogyo Shimbun).
The Interdisciplinary Approach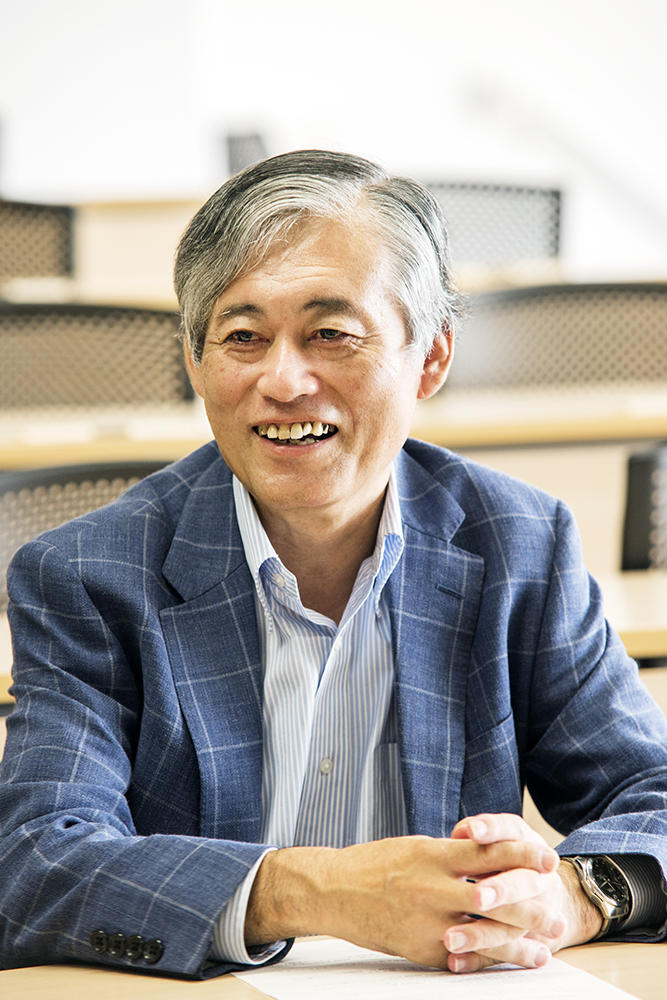 I am currently working on an interdisciplinary approach to system design, that is, an approach that combines the knowledge of multiple fields. We do research on a variety of themes, many of which require such an approach. For example, when we consider how to make a sustainable city, we need to take into account a diverse range of perspectives and issues that include legislation, the economy, and other environmental and societal factors. That is what we mean by interdisciplinary. A time-based approach is also vital to the success of a project. We take into account the future impact of current decisions and work backward from a future goal to understand what we need to be doing now. We conduct quantitative analysis, modeling, and simulations to analyze the scenario. We also do qualitative research such as interviews. Overall, we provide an excellent environment for students to expand their abilities.
Recently, we've started a flying car project. This is an extremely interdisciplinary project. Besides the hardware of the vehicle, we also need to consider the project from a number of other perspectives. We think about system engineering such as software authentication. We look at artificial intelligence for automation. We check things from the legal side. And we also examine whether the project makes business sense.
Using the reverse timeline approach, we know that some goals are decades away and no single engineer or company can achieve them alone. So we set up consortiums, build networks, and work in cooperation with companies, universities, and other organizations both in Japan and abroad.
Learn Useful Skills while Having Fun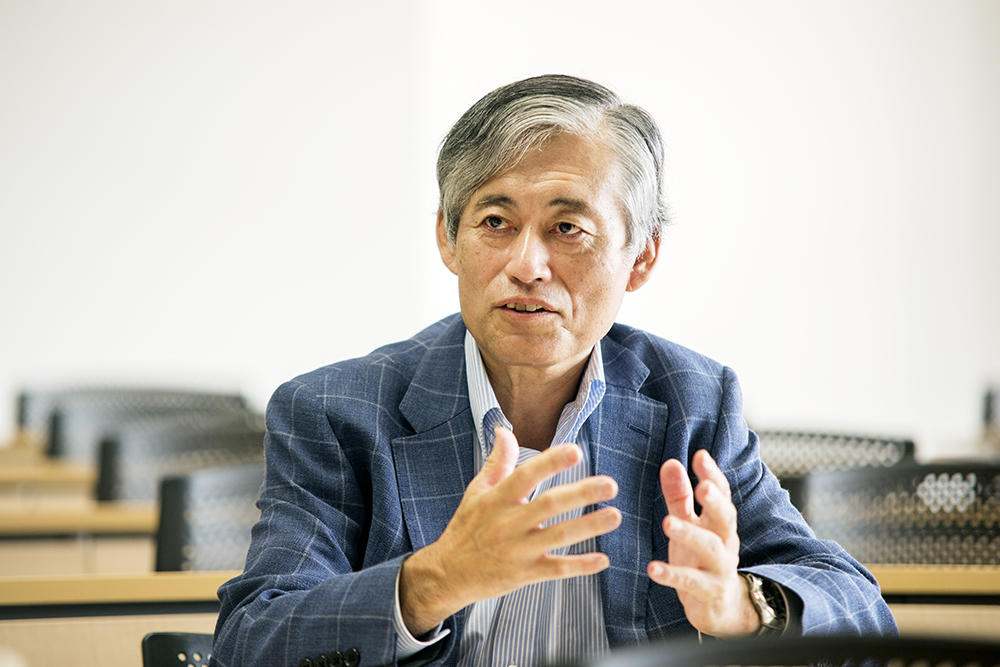 I teach four courses, but let me present two of them as examples. The first is a management course that looks at business from a system engineering perspective. The other is a course on environmental system theory that considers how best to create a sustainable society. I use business and social games to teach concepts in both courses. Business games are designed for students to experience marketing and supply chains, while social games allow students to experience community consensus building by role-playing as government officials, business people, and citizens. I also use games that consider worldwide sociopolitical issues such as the North-South divide. I have a course in English that is conducted entirely using business games. I also incorporate international games used by institutions like the Massachusetts Institute of Technology (MIT) and the Swiss Federal Institute of Technology in Zurich (ETH Zurich). I try to make learning practical, hands on, and enjoyable, so group exercises are very common in my classes.
There are many international students in my lab from all over the world, including North and South America, Europe, Africa, and Southeast Asia. These students often engage in comparative research between Japan and their home countries. Many express an interest in Japanese solutions to issues such as food safety, supply chains, and environmental issues and in the technologies behind them. Also popular are research topics that examine how Japanese corporations can perform abroad. These students are committed to bring international perspectives into research that Japanese students would have trouble doing alone.
Transforming Students into Successful Global Leaders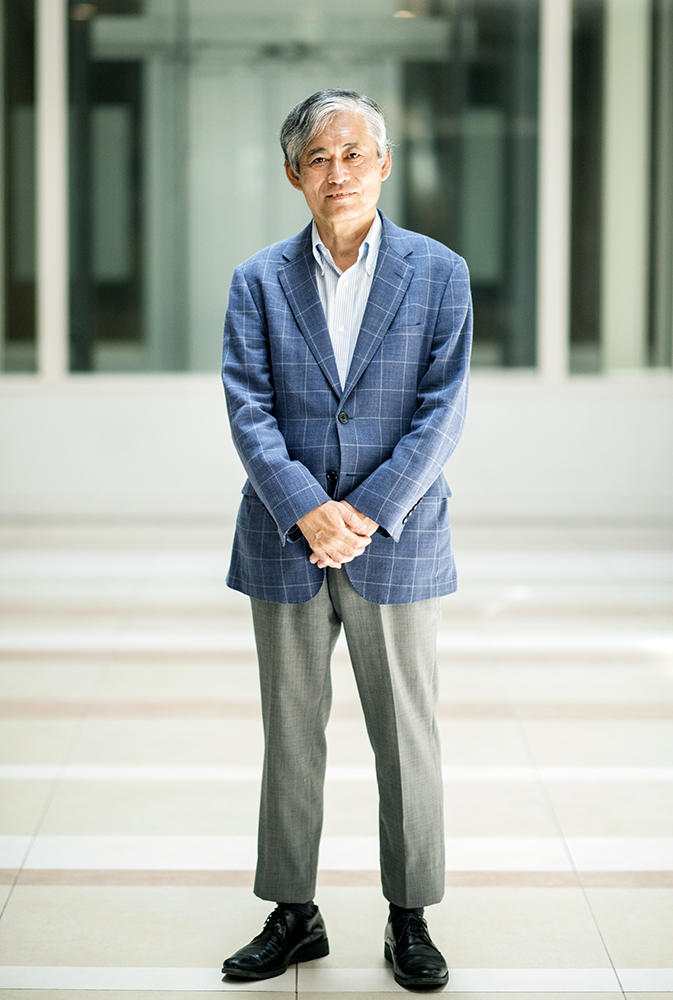 In the ten years since I started teaching at SDM, I have been a driving force behind international collaboration. I'm extremely proud of how far the exchange student program has come, and I'm looking forward to further supplementing our English-language curriculum. For example, I believe that a mandatory curriculum delivered entirely in English could provide the platform needed to transform our students into real global leaders. I want to educate individuals who will stand up and lead Japan and the world in its time of need.
And SDM does attract many outstanding students. My vision for the students and the school have become a reality. I think that SDM's rise in popularity over the past ten years is one reason why we have so many excellent students today. I feel that SDM has differentiated itself well, outperforming other schools, particularly in the fields of system engineering and project management.
I really think that one of SDM's best characteristics is its diversity. We of course want to welcome people from a variety of backgrounds, and lately we've seen an increase in students from the humanities and social sciences, but there are still many individuals from the natural and engineering sciences. SDM is a fun, diverse place for anyone to do research, and I hope it will continue to leverage its diversity in the future as the perfect environment for highly motivated, passionate learners and those who wish to become global leaders.