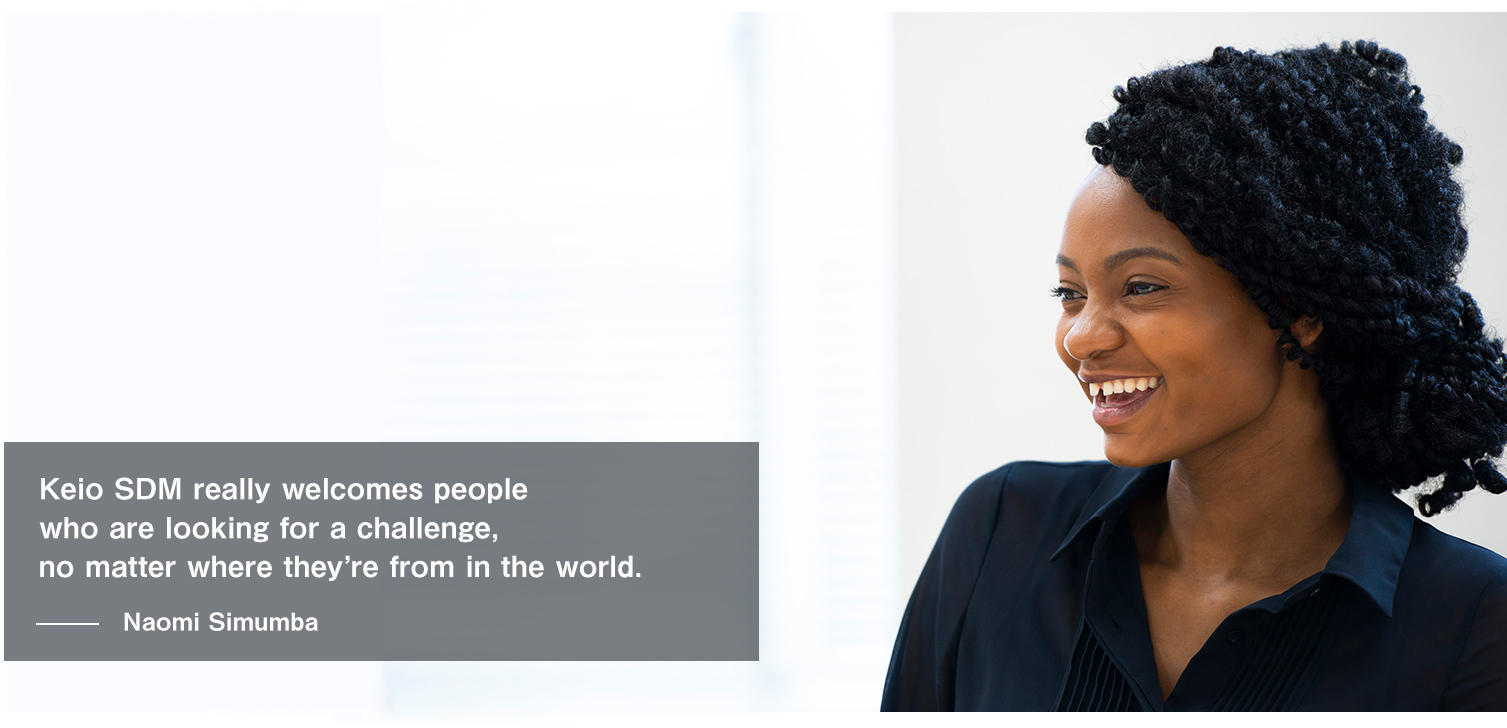 Naomi Simumba is an international Ph.D. student from Zambia whose journey in Japan began with a scholarship and has taken her to Cambodia, where her interdisciplinary research is now changing lives.
Profile
Naomi Simumba
PhD Candidate, Graduate School of System Design and Management, Keio University
Ms. Simumba holds a bachelor's degree in Electrical Engineering from the University of Zambia and a master's degree in Systems Engineering from Keio University. In her current research as a PhD candidate, she designs fintech systems for the agricultural sector, incorporating mobile and satellite data. More broadly, her interests lie in sustainable technological solutions to tackle social issues. As part of this, she has worked on various projects including Malaria hazard mapping with mobile phones for improved public health and high speed transportation as part of the SpaceX Hyperloop pod competition. Her skills include data science, geospatial analysis, and system design.
International Opportunities Just One Click Away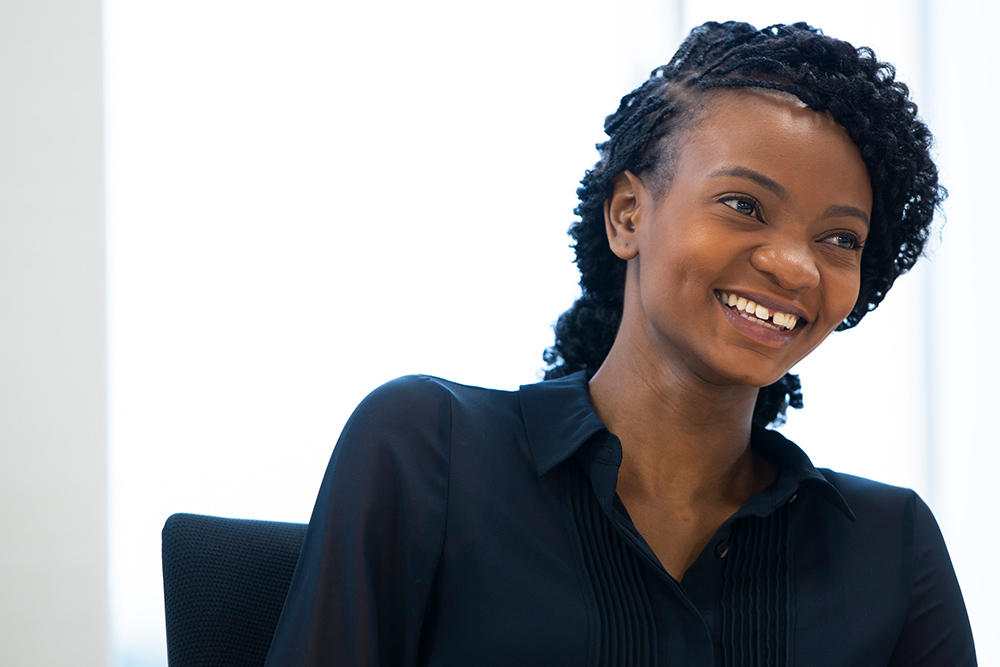 I did my bachelor's degree in electrical engineering in my home country of Zambia. Since it is such a narrow discipline, I felt that I should broaden my perspective and learn how to best integrate my knowledge of electrical engineering with other fields in order to be relevant in today's world. I had heard about the System Design and Management program at MIT and was looking for similar programs when I stumbled upon the Keio SDM program's website during an online search. I found it fascinating that students were able to gain real-world experience working on actual corporate projects in addition to learning in the classroom.
But before I could apply, I needed a scholarship in order to afford the program, so I started by applying for a government scholarship offered by the Japanese Ministry of Education, Culture, Sports, Science and Technology (MEXT). After I was accepted in my home country, I was finally able to apply to a university of my choosing. Keio was my first choice, and MEXT asked me to contact professors to ask about their programs and whether they would be willing to accept me to their laboratory. That's when I read about Prof. Kohtake on the SDM website and decided to get in touch over Skype. That was three or four years ago, and I ended up joining the master's program at Keio SDM in September 2016.
People often talk of the cultural and linguistic barriers to studying here, but I remember thinking that the program was extremely diverse with so many international students. I had classmates from Mexico, the US, Germany, the UK, and all over Asia. Personally, I was more focused on the fact that this is was the school I wanted to apply to than the potential language barrier. . At school, you didn't need to use Japanese because classes were in English. The lecturers speak English and my workshops are all in English as well. Although Japanese is not necessary for classes at SDM, for daily life and social interactions, some level of Japanese is certainly helpful, and Keio offers Japanese language lessons for international students.
Always Something Valuable To Be Gained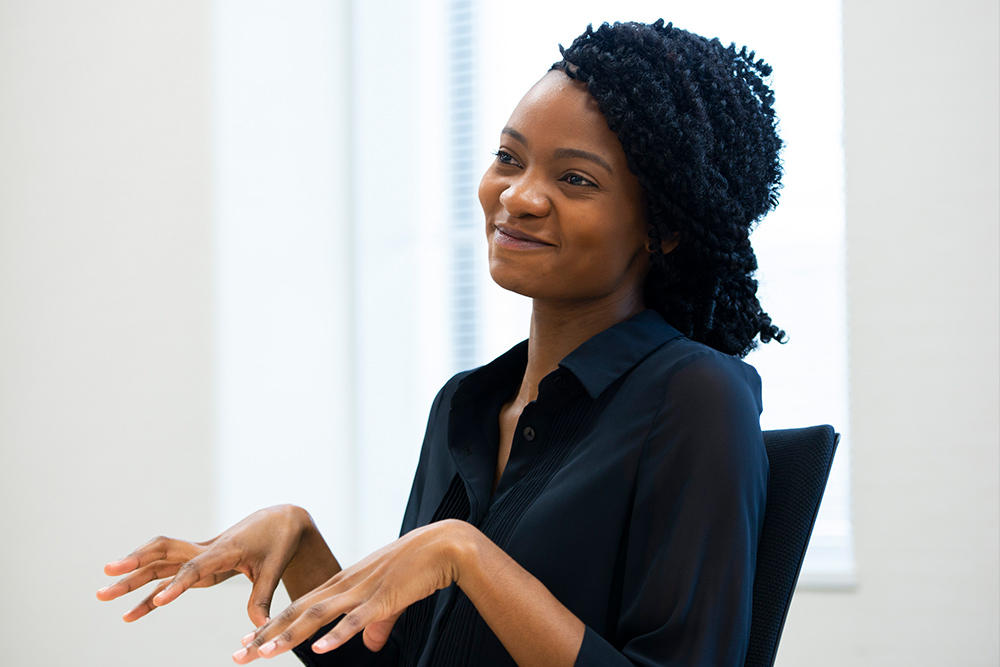 The first few classes that I took my first semester were introductory classes that taught the basic concepts of SDM: what systems are and what design and management is. I think one of the things that was different for me--especially coming from a very technical background--was that SDM was less about formulas and calculations and more about understanding processes and gaining firsthand experience. That is its main focus. It diverges from the typical college lecture style where you copy notes from the board or write down whatever the instructor has to say.
I do, however, think it's necessary to have some degree of undergraduate education to gain a general understanding of SDM. At the same time, I feel that research at SDM is quite varied, so regardless of whether someone has done something very technical, there is still something valuable to be gained from being here, especially in terms of experience. The good thing about Keio SDM is that it's not necessarily a technically-focused school. I know some people who came from non-technical undergraduate programs and have gone on to do non-technical research here. The basic concept of SDM is that systems can be technical, non-technical, or even human, but you can apply the same basic concepts to them all. It all comes down to the individual and how they design their experience.
One of the requirements for the master's program is a research project. For mine, I helped form a partnership between Prof. Kohtake's lab and a company in Cambodia, where I tried to use mobile and satellite data to provide a new type of credit system for rural, financially excluded farmers. I enjoyed the opportunity to travel to Cambodia to meet farmers there and gain hands-on experience doing context analysis and stakeholder analysis, which is system design jargon for assessing the current situation. We then tried to design a system based on that information, and I even got to do some sightseeing along the way. I'm still trying to implement a working system in Cambodia. I first published papers on my research as a master's student and attended two international conferences in Boston and Rome. I am currently building off of the papers I wrote for those conferences to try and publish my research in an academic journal, which is also one of the requirements for the completion of the Ph.D. program.
That said, the challenges of the master's program and Ph.D. program are very different. In the master's program, time management is the biggest issue because you are taking classes, yet you also have to dedicate time to your research. You have to juggle time for classes, time for assignments, and time for research, especially if you are doing a design project. In the second semester of the program, it all came to a head for me. I had a design project, classes, research, and a research-related trip, so it was difficult to manage everything simultaneously. But I think that after you do it once, it's much easier the next time around. In the Ph.D. program, the bar is set much higher in terms of research quality. You have to focus on trying to identify something that's unique, something that adds value to the field that you are studying in.
Putting Problem Solving Skills into Practice
At Keio SDM, you immediately put problem solving skills into practice. You gain a lot of hands-on experience this way, and most of the time at SDM is spent doing group work assignments. I picked Prof. Kohtake's lab in my first semester because there was a community of other students whose research was similar to mine. We had regular meetings on Monday evenings where several students would talk about what they were currently working on, and then we would all give each other advice. I enjoyed these lab meetings because they served as a barometer for my own research; they helped me see where I was at and gave me a sense of direction and forward motion. When you see someone else doing well, you think maybe you should follow their lead.
Another interesting thing I found was the diversity in the research being done at SDM. My research focuses on using machine learning and geospatial analysis for mobile and satellite data, but I know one student who is working with blockchain technology for legal systems. I know someone who is working on prison reform. I know yet another person who is working on volunteer management systems. Their research is very diverse, so I was always surprised when I attended lab meetings because there would be several different topics on any given night. It definitely keeps things interesting!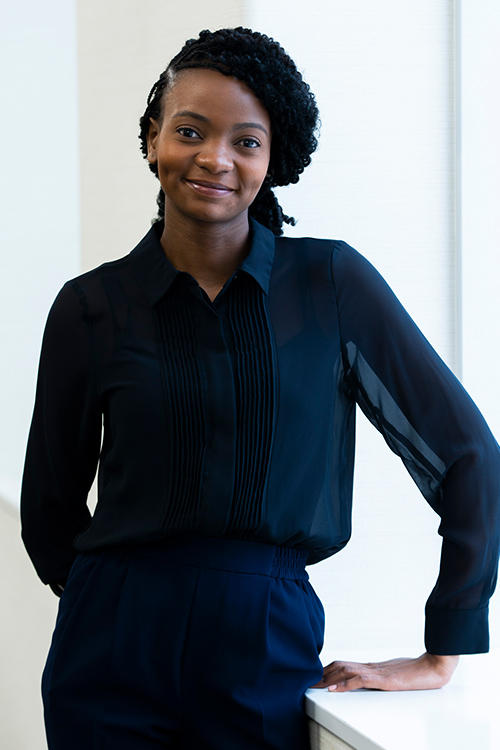 Keio SDM has been a very interesting experience. In many ways, the school has exceeded the expectations I had when I first came. I think Keio SDM really welcomes people who are looking for a challenge, no matter where they're from in the world. It's not your traditional graduate school. You won't be memorizing from books much here. You won't be copying notes from the board or trying to memorize what the lecturer tells you. But if you are looking for a challenge that will require you to learn in unique ways and in different environments, I would absolutely say choose Keio SDM.