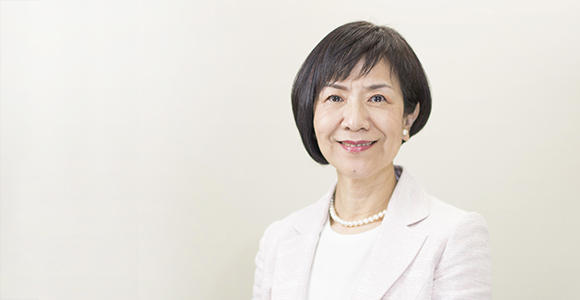 Mikako HAYASHI, Ph.D. Project Professor, Graduate School of SDM, Keio University
E-mail
Link to Lab (Japanese only)
SDM is an innovative platform
designed to solve complicated problems.
Biography
Upon graduating from the Hokkaido University in Agriculture in 1976, she joined Sapporo Television Broadcasting as staff announcer. After nearly 10 years of her experience, she became a freelance TV caster in 1986. Meantime, she obtained Ph.D. in Engineering, Graduate School of Engineering, Hokkaido University in 2006. She has been a Special Research Professor in Graduate School of System Design and Management (SDM) of Keio University since 2008. She is currently in charge of Agriculture Seminar.
Research Interests
Community building
Symbiosis of rural and urban
Food and agriculture
Sustainable agriculture
Green tourism
Major Publications
"Hints of the Symbiosis of rural and urban" (Jurosha)
"Let's go to the rural area" (Jurosha)
Academic Affiliations
Japan Association for Social and Economic Systems Studies (JASESS)
Japan Society for Urbanology
Research Groups
AGRI (Agricultural) Laboratory
Symbiotic System Design Laboratory