Voices
Faculty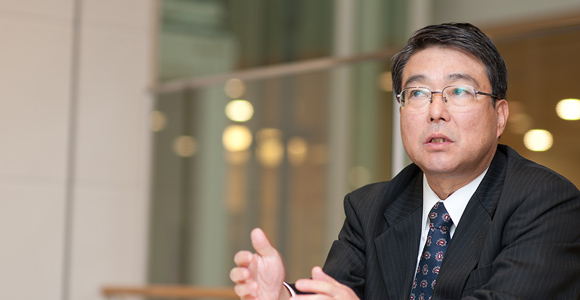 SDM is a place to learn and practice concepts and approaches for the comprehensive design of systems.
Shoichi SASAKI
Professor, Graduate School of SDM, Keio University
Professor Sasaki wins the 2010 IEEE Daniel E. Noble Award
Professor Shoichi Sasaki won the IEEE Daniel E. Noble Award sponsored by Motorola Foundation this year for his contribution to the architecture and control technologies of hybrid electric vehicles. The award promotes the penetration and advancement of semiconductor technology. Professor Sasaki developed a unified control algorithm that achieved optimal fuel efficiency in practical use. Toyota's hybrid mechanism was granted a U.S. patent and disclosed in 1971; however, the energy efficient control algorithm was still not completely understood.
Pursuit of a sustainable society is the key goal of research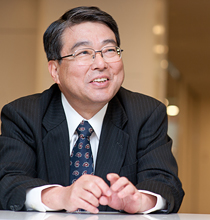 Professor Sasaki was interested in research and education in a non-corporate setting. At just the right time (April 2008,) Keio University invited him to the newly established Graduate School of System Design and Management (SDM). At SDM, he mainly conducts research on environmental and symbiotic vehicles, such as electric vehicles and hybrid vehicles, and evaluates their energy sources' systems and environmental impact. Through his predictions of societal change and technology advancement, he hopes to present his specific vision of plug-in hybrid vehicles and electric vehicles as environmental and symbiotic vehicles. Moreover, in relation to bio-energy and system design, he sees the agriculture business in Japan as a promising clean energy source for environmental and symbiotic vehicles.
SDM fosters self-driven business people
Professor Sasaki believes that SDM students will become excellent business people who can identify and solve issues by proposing and implementing the solutions in cooperation with their colleagues. He expects the students to acquire professional skills through their day-to-day experience at SDM.