Voices
Faculty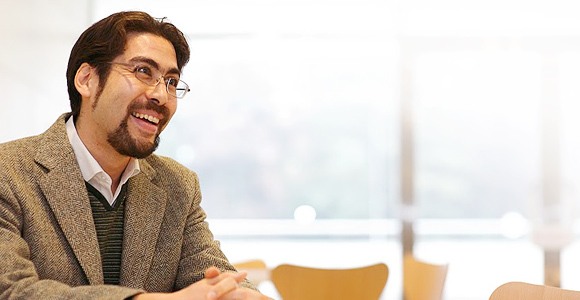 A place where you learn and hone your ability to think about thinking
Ken Victor Leonard HIJINO
Associate Professor, Graduate School of SDM, Keio University
Comparative systems of local politics and local democracy
When I was a journalist for the Financial Times Tokyo bureau some time ago, I had the chance to report on a rural village in northern Japan facing near-extinction by depopulation and aging. There I interviewed an elderly village mayor who spoke at length of Max Weber and local autonomy. Ever since that meeting, I have been fascinated by the concept and workings of local government. I followed this interest into academia, completing my doctorate (2009) at the Faculty of Oriental Studies in Cambridge University, England doing a comparative study on decentralisation and local democracy in Japan, Sweden, and the U.K. My latest research explores the role of political parties in local politics. I am currently writing about the relations between party headquarters and local branches as well as the emergence of strictly local political parties.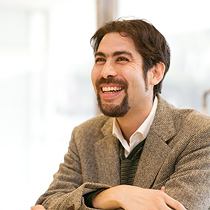 The goal of such research is to contribute to our understanding of conditions which generate an open and competitive party system at local level. Among the world's mature democracies, disaffection towards national-level politics and parties is deepening. Partly in consequence, there have been widespread hopes – much of it unwarranted – that decentralization and local political participation would lead to democratic revival. Even then, however, healthy competition between effective political parties will be indispensable to ensure democratic accountability, representation, and legitimacy. As one measure to strengthen Japanese local democracy, I am investigating the creation of a system of local party subventions as found in Sweden (my motherland).
SDM provides me with the freedom to research system design goals in politics
I was attracted by the inter-disciplinary milieu of SDM which brings together professionals, researchers and students from all fields. Wolfson College, my home for three years in Cambridge, was such a place of exchange. I think I learned as much at Hall, where students and fellows dined together and discussed everything and anything under the sun, as with my books. I am hoping the SDM campus at Hiyoshi could become such a "collegial" space where students and staff can readily share in their pursuit of knowledge.
I was equally attracted with the SDM approach of understanding various phenomena as the result of the interplay of various "systems" and then "designing" and "managing" these systems to generate desirable outcomes. Contemplation and application are equally important for furthering understanding.
I cannot help but feel that in my field, many are allergic to engaging in urgent real-world problems with coherent design solutions. Pointing out that the current political system is not the only or necessarily the most desirable, and providing possible alternatives to the public, is vital. I appreciate that SDM provides me with the freedom to research such system design goals in politics.
The unique and common features of Japan's political institutions compared to those of other established democracies
I will be responsible for a number of lectures with other professors during the spring term. I will be exploring the concept of "nested systems" by looking at the role which local governments play in international relations in Professor Taniguchi's class. I will also be introducing a classic text of British Intelligence (Michael Herman's Intelligence Power in Peace and War) with Professor Teshima. Both classes will be conducted in Japanese.

During the fall semester, I will be teaching a course on comparative political institutions in English. This is a rigorous introductory course for those wishing to understand political phenomena as an outcome, not of culture or personages, but of the systemic interplay of various political institutions. It is recommended for those wishing to understand the unique and common features of Japan's political institutions compared to those of other established democracies.
A place where you learn and hone your ability to think about thinking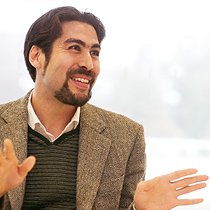 Graduate school seems to me to be a place where you learn and hone your ability to think about thinking. Comprehension comes not just from gathering data or descriptive knowledge, it is about forming concepts, comparing effectively, being logically consistent, constructing valid arguments, presenting these thoughts cogently, and being able to persuade others of your assertions. I am hoping in particular that students learn to compare effectively, a method which forms the basis of knowledge in all natural and social science.
I would like students not to take refuge in data and details and particular cases, but constantly consider the general rules, relationships or patterns which such data illustrate. Going from leaf to twig to branch to tree to forest and back down again, an educated and nimble mind should be able to move from minute detail to wide abstractions freely and accurately. I am hoping students learn this ability so that they can, to borrow from Blake, see the universe from their particular grain of sand.