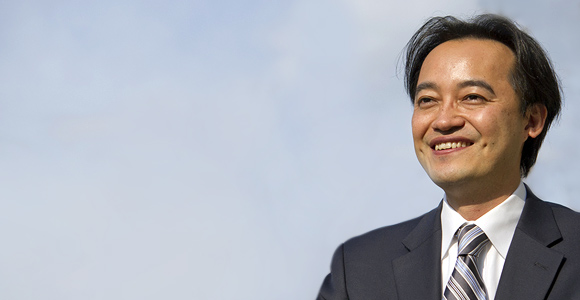 Seiko SHIRASAKA Professor, Graduate School of SDM, Keio University
SDM is the "place" to create, educate and practice a new holistic approach to handle both technical system and social system in integral and unified ways.
Certification
PMI PMP (Project Management Professional)
Research Field
Space systems engineering,
system development methodology
system assurance and system safety
Biography
Seiko Shirasaka is an professor of Graduate School of System Design and Management at Keio University. He received his M.S. degree in the field of Astronautics from the university of Tokyo in 1994 and immediately joined in Mitsubishi Electric Corporation. Since then he had worked for several space system development projects as a systems engineer for 15 years. His research interests are on Architecting methodology for technical systems and social systems, system assurance design and very small satellite design methodology.
Major Publications
"Architecture Framework for Spacecraft Computer Control Safety System", S.Shirasaka, INCOSE, 2010
"Designing a class to teach multi-viewpoints", S.Shirasaka, N.Kohtake, ISSS, 2010
"Educational Curriculum for Multi-Disciplinary System Design and Management", N.Kohtake, T.Maeno, H.Nishimura, S.Shirasaka, Y.Ohkami, ISSS, 2010
"Fault Tolerant Architecture Reference Model", S.Shirasaka, 4th APCOSE, 2010
"A Standard Approach To Find Out Multiple View Points To Describe An Architecture Of Social Systems - Designing Better Payment Architecture To Solve Claim-Payment Failures Of Japan's Insurance Companies -", S.Shirasaka, INCOSE, 2009
"H-II Transfer Vehicle's End-To-End Test Concept", S.Shirasaka, K.Kiritani, ISTS, 2006
"IV&V activities for H-II Transfer Vehicle's Avionics Safety Design", S.Shirasaka, K.Nakamura, ISTS, 2006
"KDI-s : An Environmental Support Software Process Improvement Method", S.Shirasaka, T.Sasaki, N.Tamura, ISESE, 2002
"Distributed Simulation Technology for Space Application", S.Shirasaka, D.Funamoto, Y.Miyamoto, Y.Yamamoto, ISTS, 2002
"Architecture of H-II Transfer Vehicle's Guidance & Control Computer", S.Shirasaka, H.Koyama, AIAA, 1999
Awards
Best Poster Award: "KDI-s: An Environmental Support Software Process Improvement Method", S.Shirasaka, T.Sasaki, N.Tamura, ISESE, 2002
Member Associations
INCOSE
AIAA
Society of Instrument and Control Engineers (SICE)
Japan Society for Safety Engineering (JSSE)
Japan Society for Aeronautical and Space Sciences
Japan Society of Mechanical Engineers (JSME)
Japan Society for Urbanology
Information Processing Society of Japan (IPSJ)
Japan Society of Cost Estimating & Analysis
Project Management Institute
Japan Society for Design Engineering (JSDE)
Japan Association for Social and Economic Systems Studies
Research Groups
System Design Methodology Laboratory
Architecting Laboratory
Human System Design Laboratory
VSE Center (Japanese VSE Center)
Strategic Systems Design Laboratory
Social Design Center