Faculty
Faculty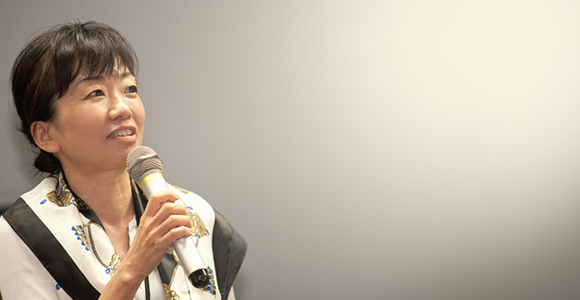 Keiko SHIMAZU, Ph.D. Global COE Research Fellow; Project Associate Professor,
Keio Advanced Research Centers (KARC)
SDM is an interdisciplinary and practical learning space, in which proactive and consistent system engineering methodologies for future applications are established.
Biography
Keiko Shimazu is an associate professor at Keio University and is in charge of a research group in ISSJ (Information Systems Society of Japan), IEEE and INCOSE. She conducted research and development on Digital Content Search Service at the Research Institute for Digital Media and Content, Keio University (2005-2008). She is engaged in information systems architecture research since she applied it for interfacing machine learning algorithms with database management systems and has developed advanced data modeling framework based on ER (Entity-Relationships) at Keio University. She conducted research and development on user interface building systems for a supersized network printer at Xerox Co., as a representative software engineer from Fuji Xerox.
In April 2008 she joined SDM as an associate professor.
Research Interests
Systems engineering & model-based engineering for Information System Development.
Qualifications and Awards
First Class Information Processing Engineer, 1987
Fuji Xerox Excellence Award from Executive Director, 1989
Fuji Xerox Excellence Award from Division Presidents, 1995
Fuji Xerox Excellence Award from the Chief Director, 2002
Fuji Xerox Excellence Research Award, 2003
The outstanding performance award at the National Convention of Information Processing Society of Japan, 2004
Best Presentation Award in IEEE 3rd International Conference on Advanced Intelligent systems, 2006
Academic Affiliations
Member of Information Processing Society of Japan, 1990-
Member of IEEE, 1995-
Member of Information Systems Society of Japan, 2005-
Member of INCOSE, 2006-
Peer Review Referees of Journal of Information Processing Society of Japan, 2005
Chairman of Industrial Information System Track of the National Convention of Information Systems Society of Japan, 2006
Peer Review Referees of Journal of Information Systems Society of Japan, 2007
Major Publications
Shimazu, Keiko. "A Case Study of the Effects of Platform Software Selection on Information System Maintenance Cost - An Example of Enterprise Search System Establishment -", The19th Annual INCOSE [The International Council on Systems Engineering] International Symposium, 2009

Shimazu, Keiko; Mori, Kaoru; Okumura, Yusuke; Morita, Souhei. "An Experimental Study of Search Engine Selection for Building Enterprise Search Systems - From the Viewpoint of Operation Cost", 2009 World Congress on Software Engineering (IEEE), 2009

Shimazu, Keiko; Mori, Kaoru; Okumura, Yusuke; Morita, Souhei. "Experimental Study of COTS Selection, Function-Oriented vs. Life Cycle-Oriented Criteria - Benchmark of Building Enterprise Search Service", Asia-Pacific Conference on Systems Engineering, 2008
Research Groups
INSPIRE Lab: INformation Systems Perspective Investigation and Requirement Engineering Laboratory
Science and Technology System Laboratory
Laboratory of Organizational Management
System Design Methodology Laboratory
Semiconductor Technology Laboratory