Faculty
Faculty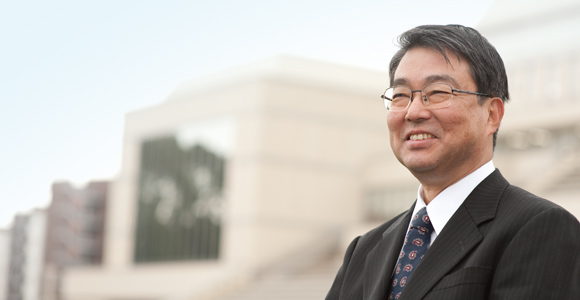 Shoichi SASAKI Professor, Graduate School of SDM, Keio University
SDM is a place to learn and
practice concepts and approaches for
the comprehensive design of systems.
Biography
After obtaining a master's degree in Electric Engineering at the University of Tokyo, Shoichi Sasaki joined Toyota Motor Corporation as an engineer. He played a primary role in the development of Prius, the hybrid automobile, even appearing as one of the main characters in a Japanese comic, 'Wings of Prius,' which depicts how Toyota developed Prius.
He moved to SDM in April 2008 when it was established.
Research Interests
Design of environmental and symbiotic systems, such as vehicles & transportation systems, energy systems, and agriculture as a social system
Major Publications
Shoichi Sasaki, The History of Hybrid Technology in Toyota,Toyota Tech Rev, 2005, vol.54 No.1, p. 12-17.
Awards
Technical Award – Engineering, The Japan Society of Mechanical Engineers, 1998
Minister of Economy, Trade and Industry Award by Japan Institute of Invention and Innovation Award, Japan Institute of Invention and Innovation, 2004
European Inventor 2009, European Patent Office, 2009 2010 IEEE Daniel E. Noble Award, IEEE, 2010
Academic Affiliations
IEEE

Society of Automotive Engineers of Japan (JSAE)

Instituteof Electrical Engineers of Japan (IEEJ)

Japan Society of Mechanical Engineers (JSME)
Research Groups
Symbiotic System Design Laboratory

Agricultural Laboratory
Mobility Systems Management Center